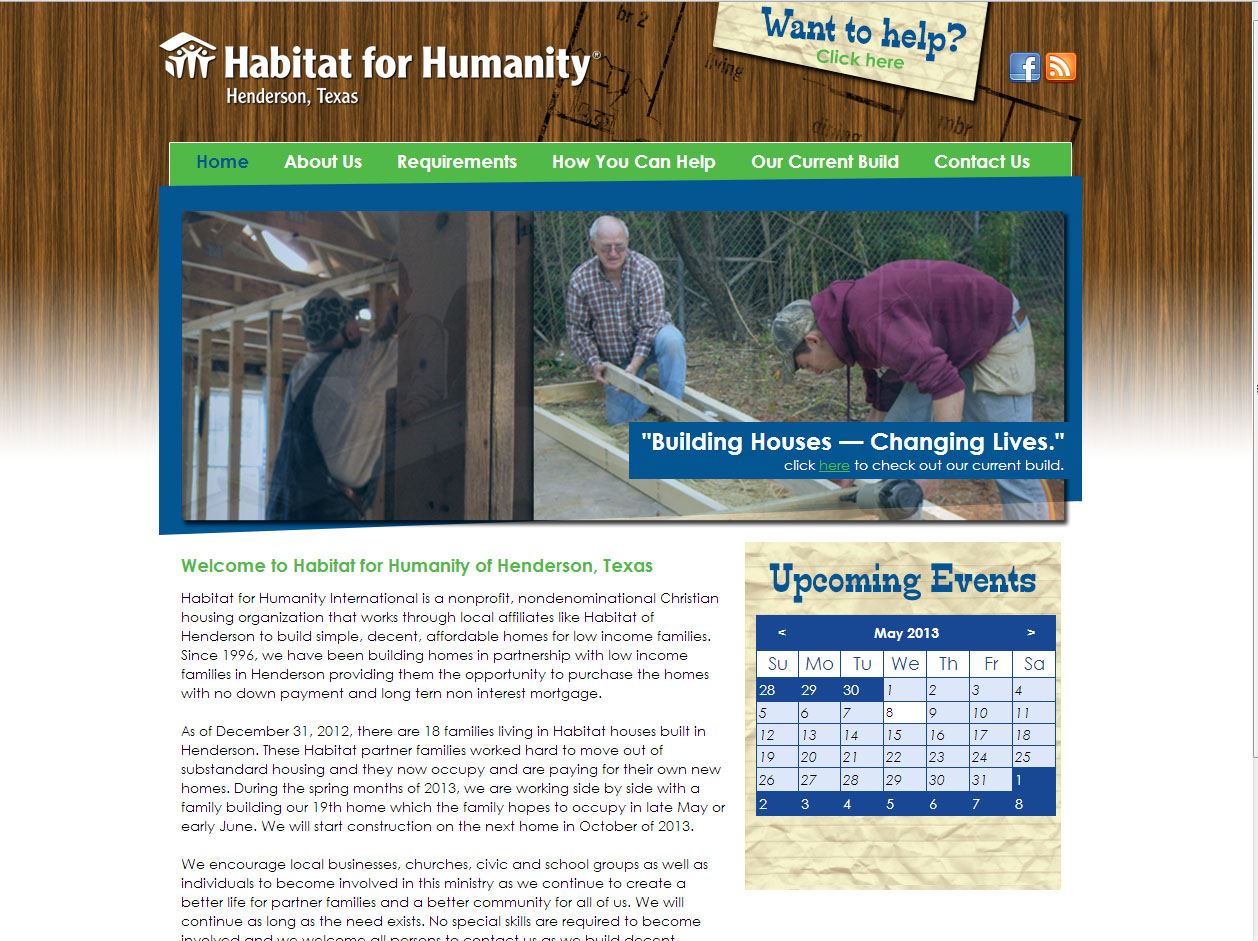 Habitat for Humanity-Henderson, TX
Project Info
Habitat for Humanity of Henderson, Texas, which builds simple, decent, affordable homes for low-income families, has a new website.
As of December 31, 2012, there are 18 families living in Habitat for Humanity houses built in Henderson. The organization is now working with a family to build the 19th home, which will be completed in May or early June, and construction on the 20th home is scheduled for October. 
Being in business since 1998, some clients will come and go. That doesn't mean we aren't proud of the work we did when they were with us. This project is shown for historical purposes.