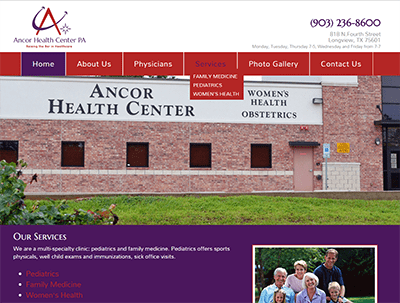 Project Info
Ancor Health, PA, which provides pediatric care to East Texas children and adults regardless of demographics or financial background, has a new website.

Ancor offers a variety of patient services, including preventative care, acute illness care, chronic illness care, annual physicals, child and adolescent immunizations, OB/gynecological and women's care, family medicine, and sports physicals.
Being in business since 1998, some clients will come and go. That doesn't mean we aren't proud of the work we did when they were with us. This project is shown for historical purposes.