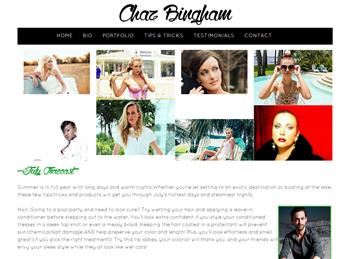 Project Info
Chaz Bingham, a Longview hair stylist and cosmetologist, has a new website.
Chaz Bingham works with clients ranging from business professionals to socialites and professional sports cheerleaders. He has been a hair stylist for eight years, and a national cosmetics educator for seven years for a leading company in the industry.
Skills:
Being in business since 1998, some clients will come and go. That doesn't mean we aren't proud of the work we did when they were with us. This project is shown for historical purposes.