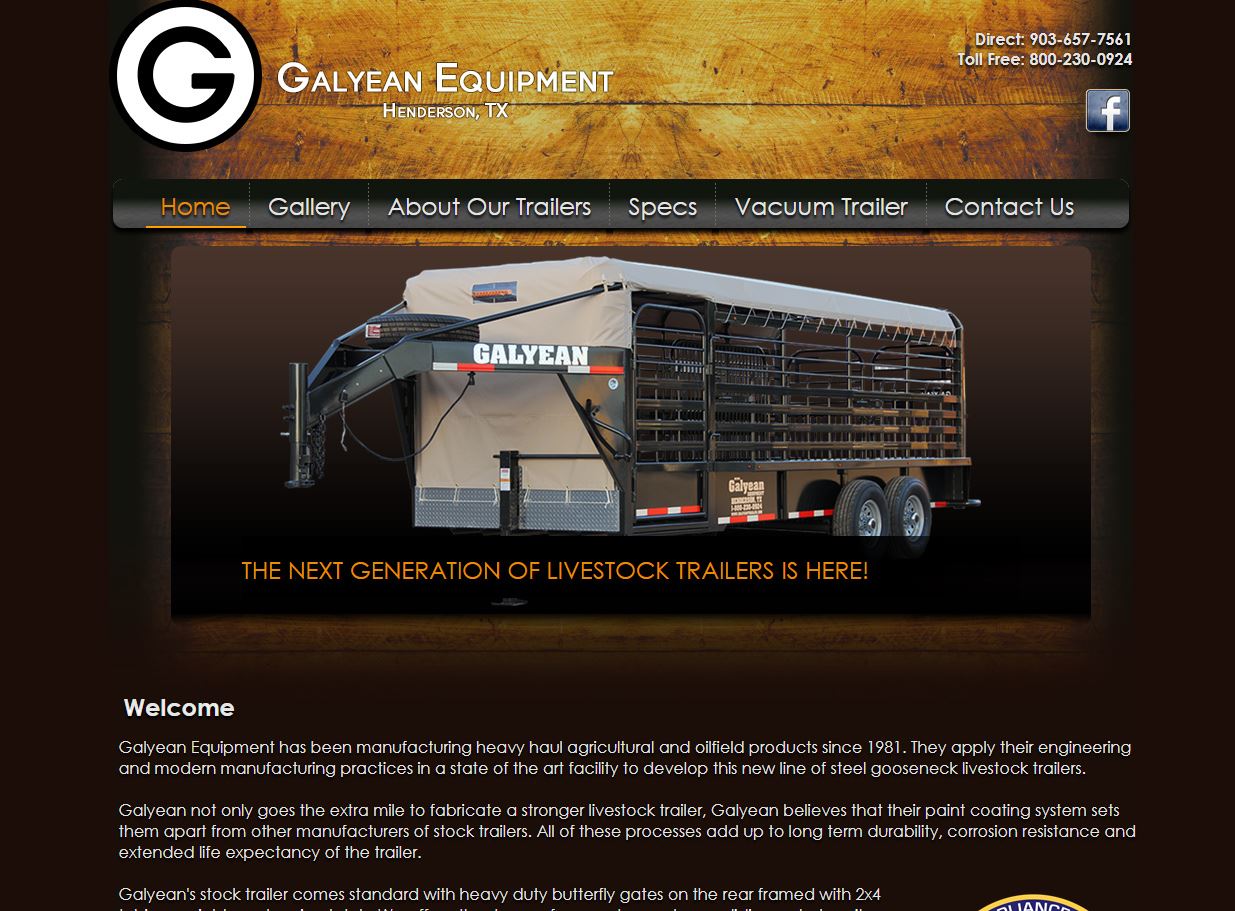 Project Info
Galyean Equipment has been manufacturing heavy haul agricultural and oilfield products since 1981. They apply their engineering and modern manufacturing practices in a state of the art facility to develop this new line of steel gooseneck livestock trailers.

Galyean not only goes the extra mile to fabricate a stronger livestock trailer, Galyean believes that their paint coating system sets them apart from other manufacturers of stock trailers. All of these processes add up to long term durability, corrosion resistance and extended life expectancy of the trailer.

Galyean's stock trailer comes standard with heavy duty butterfly gates on the rear framed with 2x4 tubing uprights and a pipe latch. We offer other types of rear gates, such as a sliding gate to suit your specific needs which are optional.

The Galyean stock trailer comes standard with the X-lug cleated rubber flooring that comes with a 20 year no rot warranty. This rubber, cleated flooring will outlast the rest!

Galyean Trailers … Setting new industrial standards for high quality equipment Whether you need a single trailer, or an entire fleet, Call Us @ 1-903-657-7561.
Skills: