Over 20 years of
Making your Business
Our Business!
If you can imagine it.
We can build.
Or maybe, we already have.
Focused.
Determined.
Team Oriented.
We are proud of our work!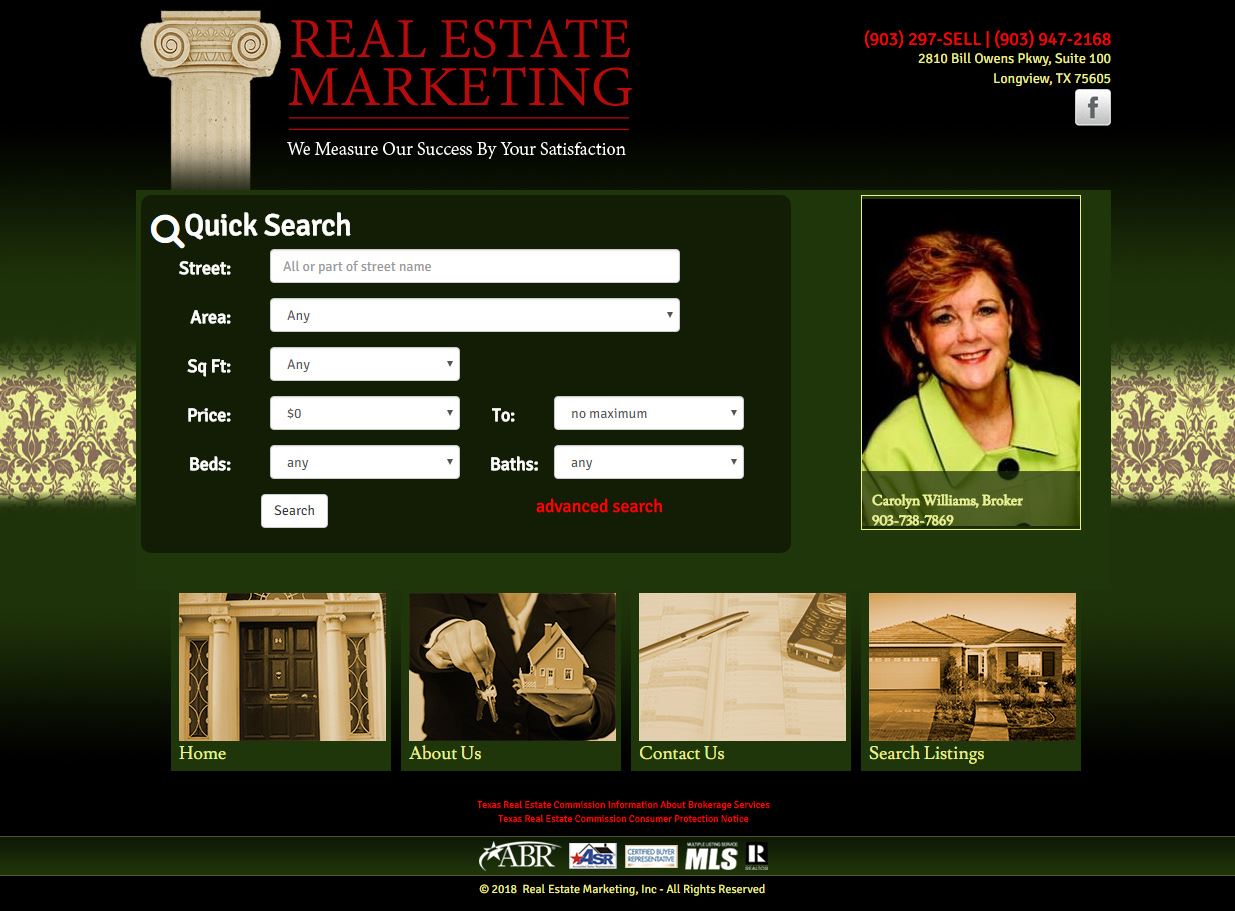 Real Estate Marketing, Inc
Project Info
"My Priority Is Your Real Estate Needs. I Measure My Success By My Client's Satisfaction."

Carolyn Williams is the Owner & Broker here at Real Estate Marketing. She has been in the Real Estate business for over 25 years. She first began her career in the field working at Zack Williams Real Estate, where for 12 years (1984-1996) she sold and managed Real Estate producing 3 million dollars in sales per year. In July of 1996 Carolyn decided to broaden her business ventures, and opened her own Real Estate firm- Real Estate Marketing.
Skills:
Our customers say:
Legends Online Chemical
When setting up my own new business I wanted to make sure that I did everything right the first time. After careful review I decided to go with Direct Incorporated to setup my new company. This was a turn key LLC "Limited Liability Company" Program for a one lump sum amount of money. I was very pleased with everything they provided except for constructing the Website. Everything was backward and then I remembered a few years back I used Inhouse Associates to design my first Website, the more I thought about it the more I remembered just how awesome the Inhouse Associates Team was. My goal on the first Website was to take away the customers fear of ordering online and using credit card. I experienced no problems with their designing the website, building the program and links and I never worried about them having any of my personal information! This is exactly the experience that I wanted again. Steve Gordon, Joannie Houser, and staff are true professionals and they are committed to building you a awesome product! I am even more please the second time around. Why because I was spending someone else money the first time and this time I was spending my own money. I was extremely please with my second website when it went live. If you are on the fence about who too build your next website well let me personally recommend Inhouse Associates!
Legends Online Chemical
Robert Seidmeyer