Over 20 years of
Making your Business
Our Business!
If you can imagine it.
We can build.
Or maybe, we already have.
Focused.
Determined.
Team Oriented.
We are proud of our work!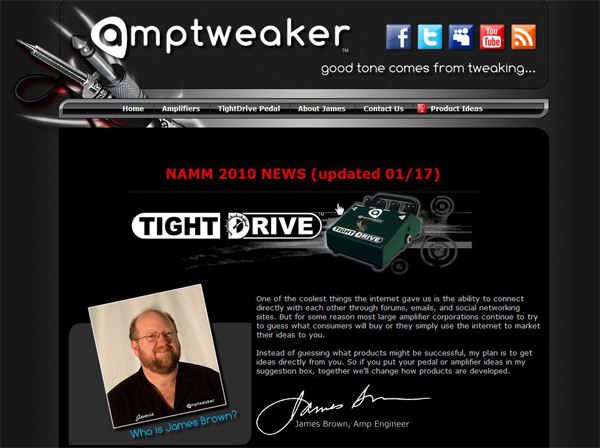 Project Info
James Brown an amp design-engineer and since 1986 he has been designing guitar amps. His  specialty is tweaking. he has been good at coming up with ideas, but his main contribution in every case was really fine-tuning the sound–especially how the amp or pedal distorts.

As a kid in Mississippi, James played amps and wondered why they didn't sound like the record. He read that players cranked their amps, but he thought it would be better if the amp could do that at lower volumes. He decided to go to college to learn electronics, so he could design better guitar amps. After working for powerhouses of the amplifier world, James Brown started Amptweaker. Many musicians are getting better tone from James Brown's tweaking at Amptweaker. 
Our customers say:
Linda Howlett, REALTOR®
Having been in real estate for several years now, I felt it was time to have my own website designed.  I chose Inhouse Associates because they were highly recommended by several of my colleagues and I'm so glad I did!  Inhouse Associates took the time to sit down with me and go over my likes, dislikes and what my expectations were of them.  Any time I had a question or needed clarification, Steve, Joannie or Amy were there for me.  My website looks fantastic and I'm extremely proud of the way they designed it.  I would highly recommend them to anyone looking to have a website designed! Thank you Inhouse Associates!
Linda Howlett
REALTOR®
Longview, TX