Over 20 years of
Making your Business
Our Business!
If you can imagine it.
We can build.
Or maybe, we already have.
Focused.
Determined.
Team Oriented.
We are proud of our work!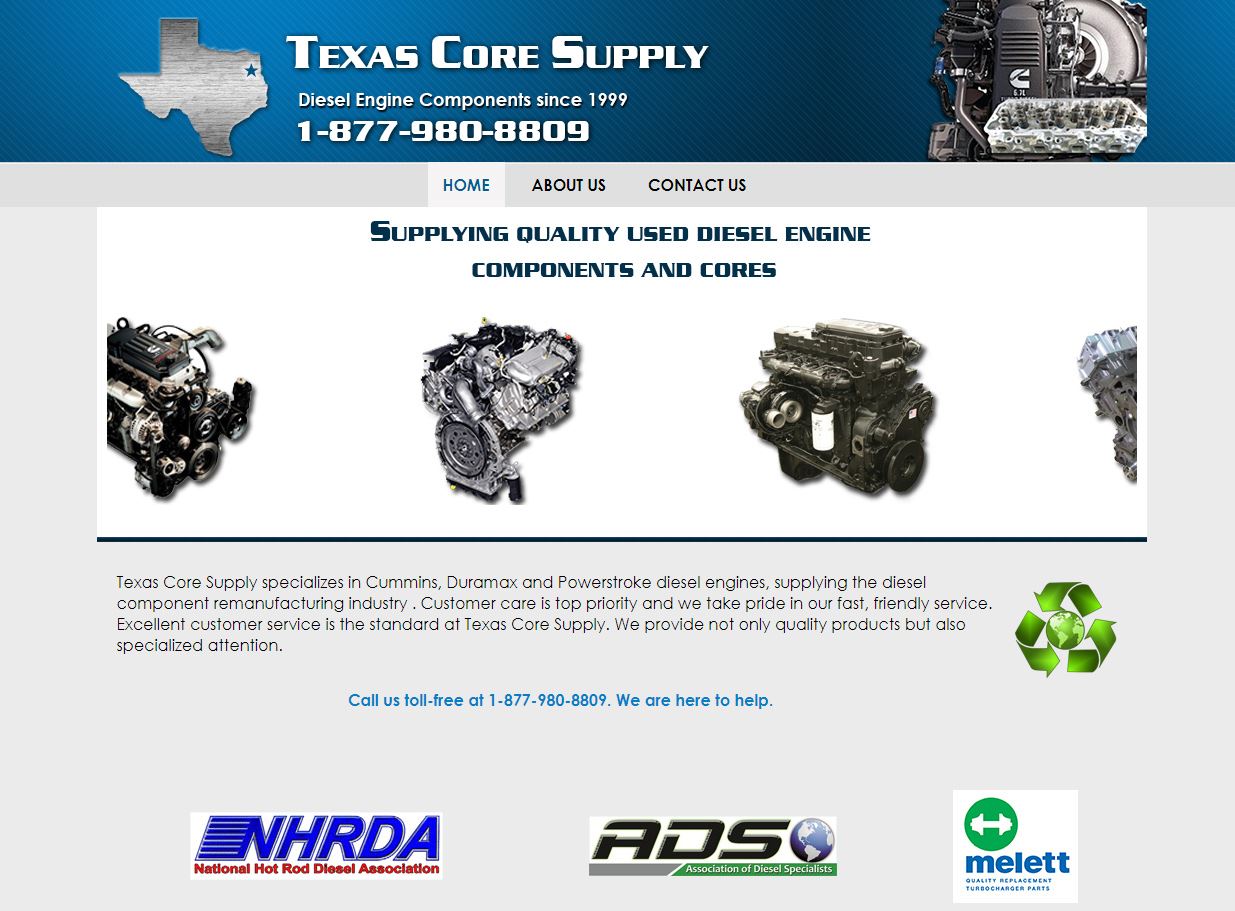 Project Info
Texas Core Supply specializes in Cummins, Duramax and Powerstroke diesel engines, supplying the diesel component remanufacturing industry. Customer care is top priority and we take pride in our fast, friendly service. Excellent customer service is the standard at Texas Core Supply. Texas Core Supply provides not only quality products but also specialized attention.
Skills:
Our customers say:
Just About Dance Entertainment
Inhouse Associates was amazing to work with. They were very timely and professional, and helped build me a website that I am proud to use to start my new business.
Leanne Mendez
Owner
Just About Dance Entertainment
Rockwall, TX