Over 20 years of
Making your Business
Our Business!
If you can imagine it.
We can build.
Or maybe, we already have.
Focused.
Determined.
Team Oriented.
We are proud of our work!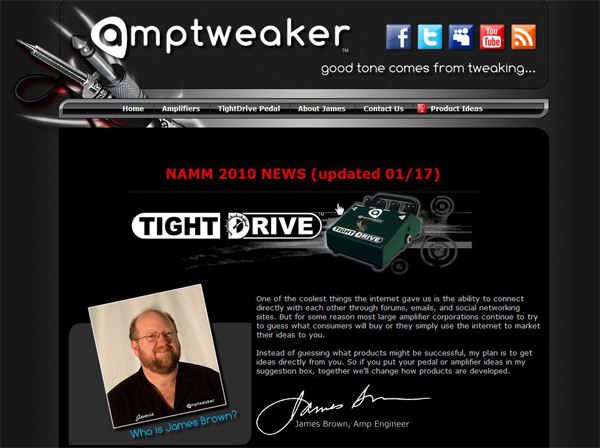 Project Info
James Brown an amp design-engineer and since 1986 he has been designing guitar amps. His  specialty is tweaking. he has been good at coming up with ideas, but his main contribution in every case was really fine-tuning the sound–especially how the amp or pedal distorts.

As a kid in Mississippi, James played amps and wondered why they didn't sound like the record. He read that players cranked their amps, but he thought it would be better if the amp could do that at lower volumes. He decided to go to college to learn electronics, so he could design better guitar amps. After working for powerhouses of the amplifier world, James Brown started Amptweaker. Many musicians are getting better tone from James Brown's tweaking at Amptweaker. 
Our customers say:
A professional, visually appealing, modern website was crucial
In starting a new real estate brokerage, Sugar Magnolia Properties, I knew having a professional, visually appealing, modern website was crucial. After working with Inhouse Associates through other avenues prior, I knew they would do a fantastic job in helping me achieve that goal.
Inhouse was super easy to work with, and created a website Sugar Magnolia Properties is proud of. The timeframe from our initial consultation to completion was very fast. Joannie, Amy and Steve were incredibly responsive, and handled all follow-up changes and additions with promptness and care. I couldn't be happier with the results.
Melanie Northcutt Crocker, Broker
Sugar Magnolia Properties