Over 20 years of
Making your Business
Our Business!
If you can imagine it.
We can build.
Or maybe, we already have.
Focused.
Determined.
Team Oriented.
We are proud of our work!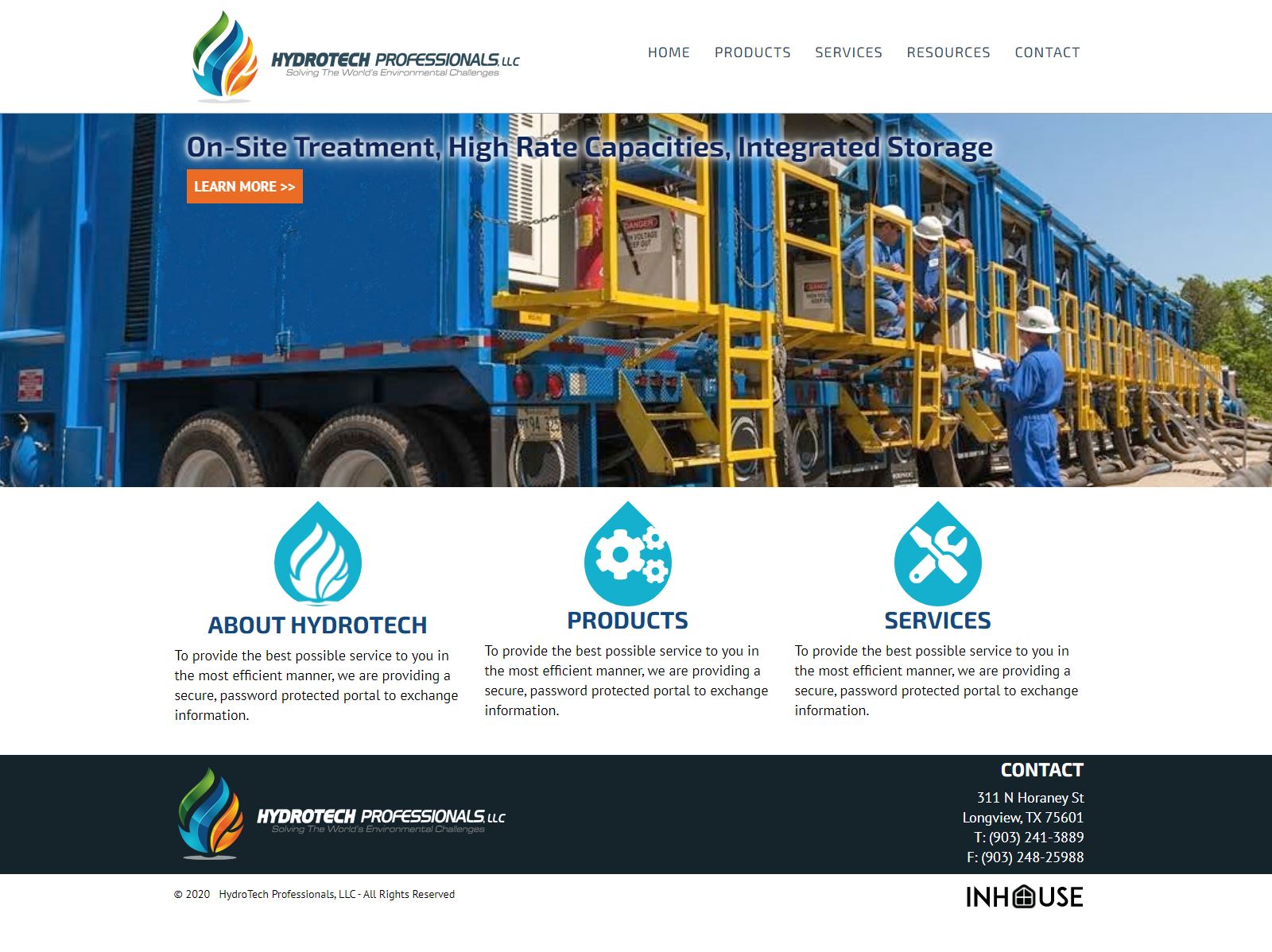 Project Info
HydroTech Professionals LLC provides an immense amount of knowledge and expertise obtained through years of service and data proven results from over 800+ Oil & Natural Gas Wells, in virtually every major shale play, and over 2.5 billion gallons treated. They apply this knowledge in every project they receive in order to identify the necessary water treatment technology needed for our client.
Depending on the water characteristics, field limitations, and discharge requirements, their systems can be custom-designed to meet the unique needs of each project site. Their lab and pilot testing capabilities are a valuable resource to confirm design parameters that the system or process will perform as specified. To find out more about HydroTech, go to their website, www.hydrotechpro.com.
Skills:
Our customers say:
Very Satisfied with Inhouse Associates
I selected Team Inhouse for my website from the recommendations of others. I also met Chris Payne with Inhouse through our business club, Longview Biz Network Group, and he gave a great presentation to the group.  Also, I was previously dissatisfied with a previous designer who had held me hostage to their company when I wished to make a change.  

Inhouse told me of a reasonable monthly service fee and that I could discontinue with you at any time I wished or felt I no longer needed the service.  Also I was impressed that I got to work directly with the designer of the website in determining the ultimate design and look of the finished website. So far, I have had no problems in contacting or getting speedy answers and service in response to any questions or concerns I voiced. I like the look and content of the site. Very satisfied.
Dr. Jerry King
Vision Site
Henderson, TX