If you can imagine it.
We can build.
Or maybe, we already have.
Focused.
Determined.
Team Oriented.
We are proud of our work!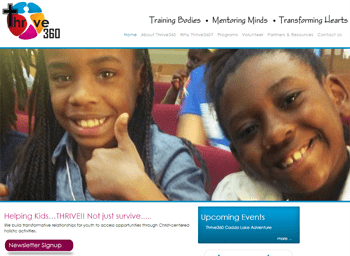 Project Info
The Thrive 360 group values engaging youth in habit formation while working with strategic partnerships throughout the community. The organization is Christ-centered; weaving the gospel into the daily lives of youth.
Thrive 360 organization has data that demonstrates the effectiveness of youth who are involved in long-term support and relationships are more likely to form their own healthy relationships as adults. To find out more about the Thrive 360 program go to their website at
www.thrive360.net
Skills:
Our customers say:
Just About Dance Entertainment
Inhouse Associates was amazing to work with. They were very timely and professional, and helped build me a website that I am proud to use to start my new business.
Leanne Mendez
Owner
Just About Dance Entertainment
Rockwall, TX