Over 20 years of
Making your Business
Our Business!
If you can imagine it.
We can build.
Or maybe, we already have.
Focused.
Determined.
Team Oriented.
We are proud of our work!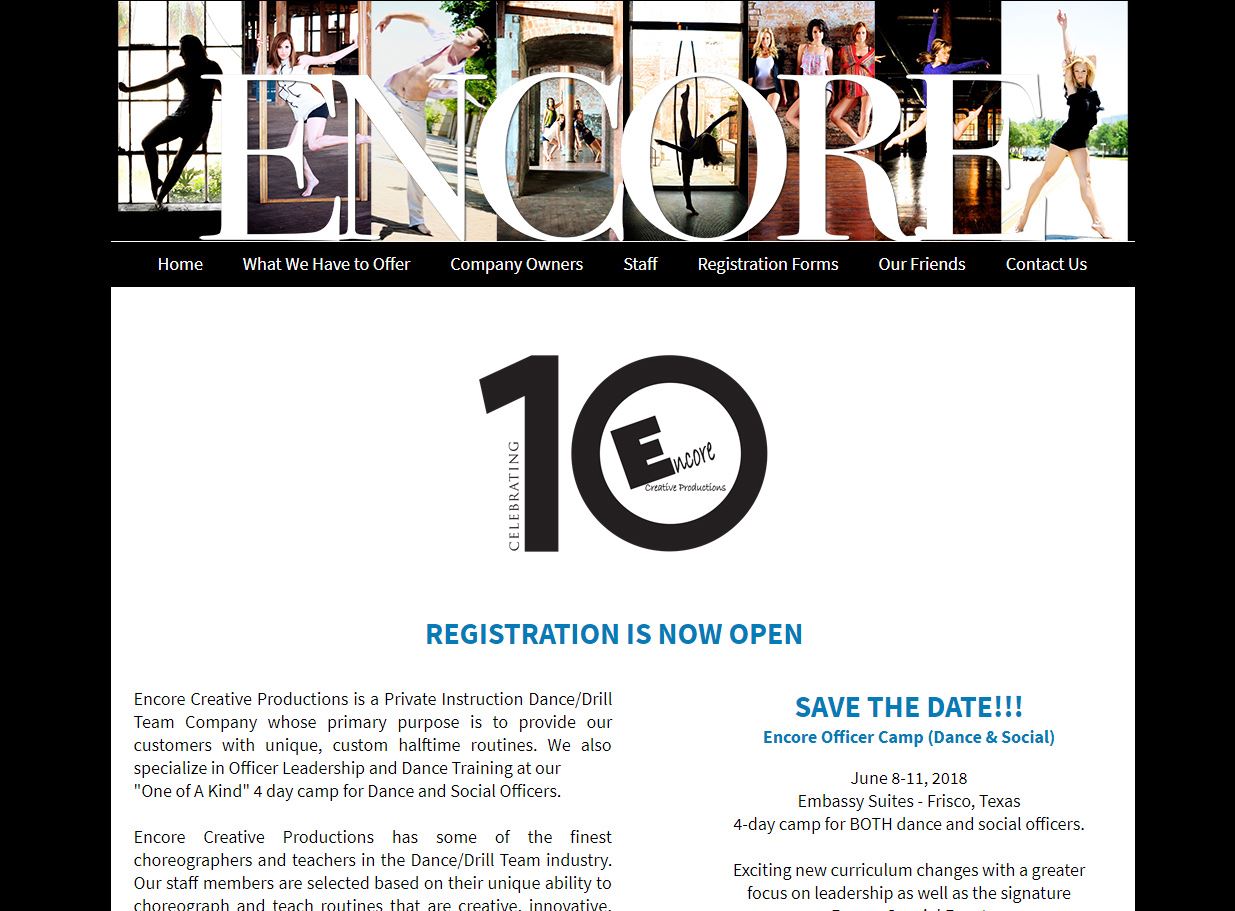 Encore Creative Productions
Project Info
Encore Creative Productions is a Private Instruction Dance/Drill Team Company whose primary purpose is to provide our customers with unique, custom halftime routines. We also specialize in Officer Leadership and Dance Training at our "One of A Kind" 4 day camp for Dance and Social Officers.

Encore Creative Productions has some of the finest choreographers and teachers in the Dance/Drill Team industry. Our staff members are selected based on their unique ability to choreograph and teach routines that are creative, innovative, visual, and field appropriate. Many of our staff members work for other companies, however, all choreography and leadership materials produced for Encore Creative Productions are exclusive to Encore Creative Productions. Our aim is to provide the best for both our customers and staff. 
Our customers say:
Making the Process Easy
Inhouse Associates was great to work with! They made the whole website building process very easy for someone like myself, who is not all that great with technology. All I had to do was provide some details that I was looking for, website wording and photos and they took care of the rest. THANK YOU!
Gary C. Mellinger
Chief Operating Officer
Synergistic Systems
Encino, CA