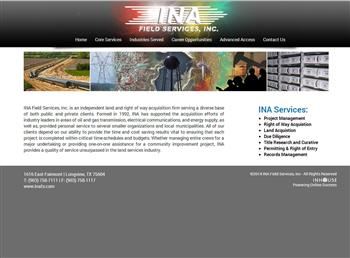 Project Info
INA Field Services, a Longview-based independent land and right-of-way acquisition firm, has a new website. 
Formed in 1992, INA has supported the acquisition efforts of industry leaders in the areas of oil & gas transmission, electrical communications, energy supply, municipal government and other industries. 
For more information, please visit INA Field Services at http://www.inafs.com/.