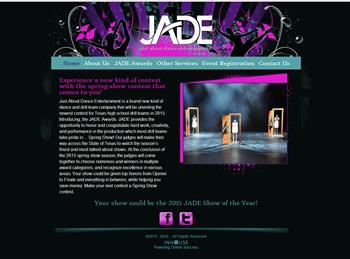 Just About Dance Entertainment
Project Info
Just About Dance Entertainment (JADE), a dance company that judges and awards high school drill teams across Texas, has a new website.

JADE provides the opportunity to honor and congratulate hard work, creativity and performance for the spring show performances of high school drill teams. 
Being in business since 1998, some clients will come and go. That doesn't mean we aren't proud of the work we did when they were with us. This project is shown for historical purposes.