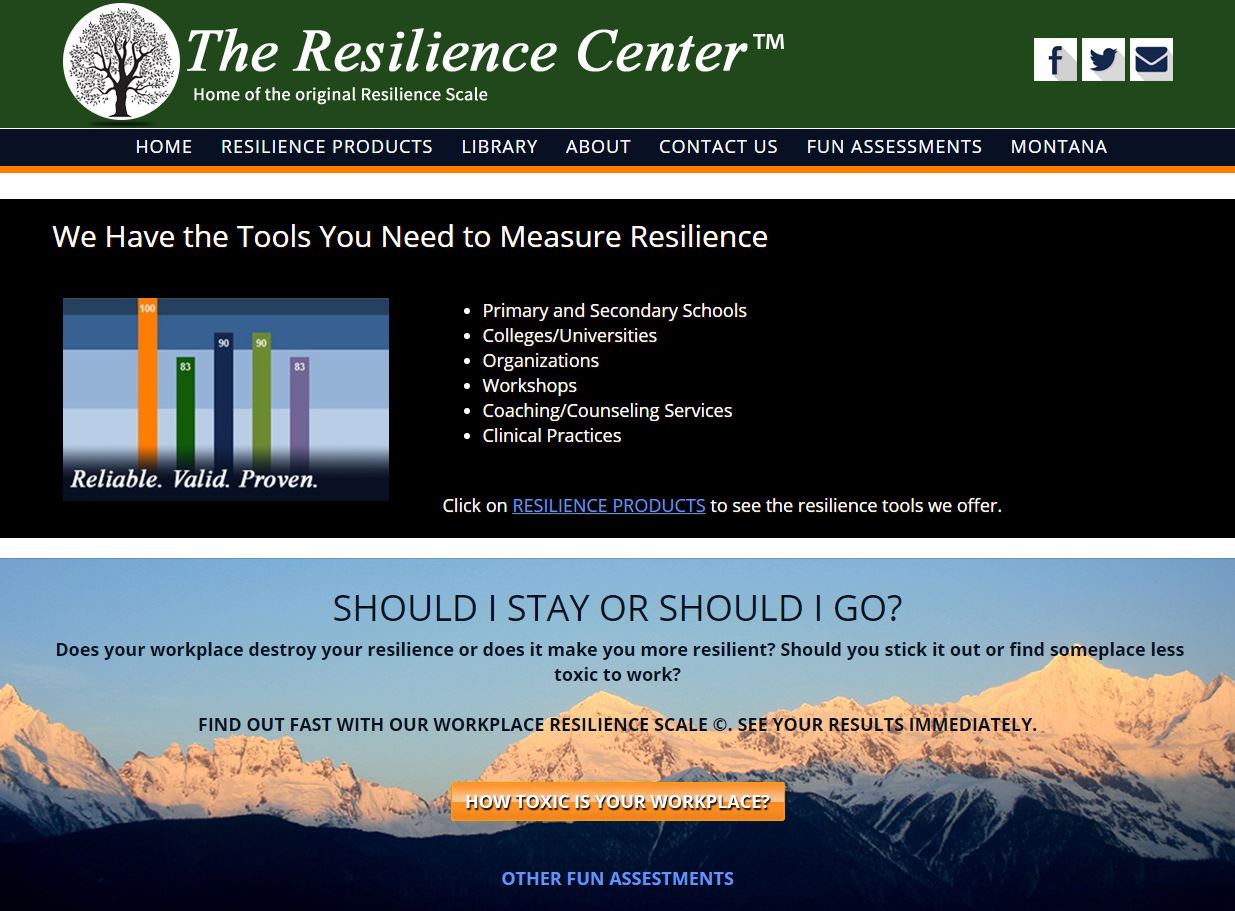 Project Info
The Resilience Center purpose is to develop and test the best tools to measure Resilience and make them available to you. 
The Resilience Center achieves this purpose by making sure every Resilience tool we offer is reliable, valid, and proven so that you will have exactly what you need for your Resilience intervention programs, evaluation projects, workshops, and research. 
The Resilience Center has been doing this for 25 years and want to share what we've learned with you. 
The Resilience Center is located in beautiful Montana, USA and we are daily inspired by the Montana landscape. 
Skills: